Where are we
It is not possible to not find us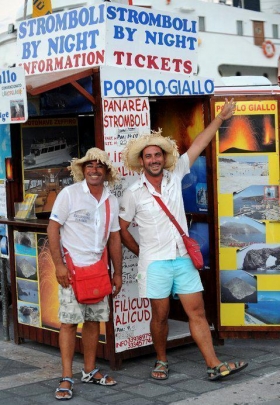 Just arrived in Lipari you will find, in the middle of the port, the little kiosk (as in the photo) and our staff which is operative in every moment.
Few meters out of the port our agency stands on the left,in the corner with Via Vittorio Emanuele (the main course of Lipari).
Come immediately to visit us, we will give you all the information you need: how to find your hotel, what to do in Lipari and, of course, our program.
Ask for a brochure and for the map of Lipari center, they will be very useful.
CLICK TO OPEN PRINTABLE HD VERSION
The staff speaks English and French

We accept all major credit cards
Opening hours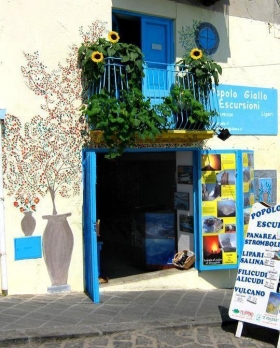 Marina Corta'squareis the salon of Lipari.
If you stay or pass around this enchanting place, you can come to visit us in our "historical" agency.
You will see a staircase leading to S. Giuseppe church.
In the middle of the staircase you will find the agency you see in the photo.
Opening times and hours:
From 20thMarch to 31stMay and from 15thSeptember to 31stOctober : every days from 8:00 a.m. to 8:00 p.m. open continuously.
From 1stJune to 15thSeptember : every days from 8:00 a.m. to 11:30 p.m. open continuously.
From 1stNovember to 19thMarch: closed.