Who we are
Fishermen's children …. Sea-faring people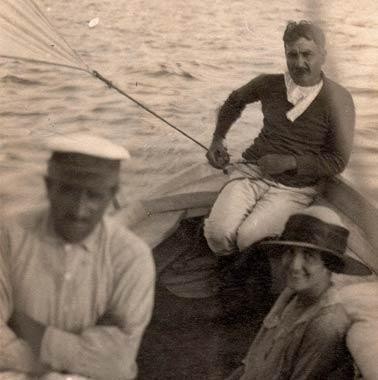 Back in the1950s, the first hoteliers in Lipari went to the port to choose some of the most experienced sailors of Marina Corta,in order tolead visitors along the island's coasts.
Our grandparents were among them with their sailing and row boats. Our fathers kept ondoing it and during the summer they used their boats now for fishing and now to lead visitors to the discovery of this wonderful archipelago. The strange names they gave to anonymous caves and rocks are still remaining into nautical charts.
In the 1970s the activity radically changed:the introduction of "gozzi", typical fishing boats with motor, and the increasing tourism forced the set-up of the first rental services inLipari.
In the coming years many of us (at that time very young!) prefer tourism to fishing. Supported by families, we built little and comfortable boats.
Times changed in Lipari as well as tourist needs, so in 1999 the first important step:the birth of PopoloGiallo. The shipping company composed by six partners, brothers and cousins, started putting a little kiosk/ticket office in Marina Corta square. Then, we inaugurated a real agency in Marina Corta and the kiosk has been moved to the port.
In 2007, the big step: we built Zeffiro, the most ideal motorboat for our activity. Since 2013 we have a new agency in Marina Lunga port.
All of us six partners keep on to be tight, working hard with passion and devotion to duty.
Today, our sons and nephewswork with us, all experienced and capable "sea-faring people" . We are sure to be the only shipping company able to offer excellent services with the traditional familiar formula.
The years go by but our mission still remains the same: we go on to offer a quality and professional servicealways with a kind and sincere smile.